Two names often stand out in WordPress page builders: Beaver Builder and Thrive Architect. Both are renowned for their flexibility and ease of use, but they cater to slightly different audiences and have unique strengths. This article aims to compare these two popular tools in-depth, helping you decide which one fits your needs.
What is Beaver Builder?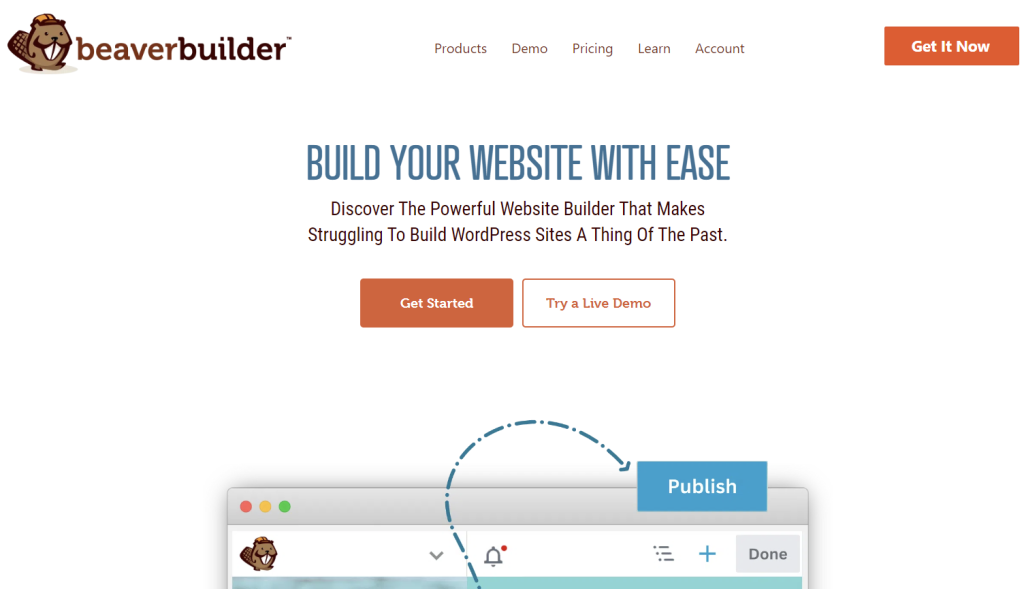 Beaver Builder is a WordPress page builder plugin that has gained popularity for its developer-friendly nature, clean code, and reliable updates. It offers a true WYSIWYG (What You See Is What You Get) editor, meaning what you see while building your page is precisely what visitors will see once it's published. Beaver Builder includes a wide range of pre-designed page templates and modules that are fully customizable, allowing you to create a unique page that reflects your brand. It's a responsive page builder, ensuring your pages look great on all devices.
What is Thrive Architect?
Thrive Architect, previously known as Thrive Content Builder, is another WordPress plugin that allows you to create custom pages and posts. Unlike most page builders, which are more multipurpose in nature, Thrive Architect is designed specifically to help users increase conversions. It makes it simple to add opt-in forms, call-to-action (CTA) buttons, and social sharing buttons to your pages. However, its templates and modules are not as customizable as what you'll get with Beaver Builder.
Comparing Beaver Builder and Thrive Architect
When comparing Beaver Builder and Thrive Architect, we'll focus on three key areas: features, functionality, ease of use, and pricing.
Features
Beaver Builder offers a large module library, live editing, pre-designed page templates, reusable content, global settings, custom post types, shortcodes, widgets, and white label options. It also offers integrations with Gravity Forms, ActiveCampaign, WooCommerce, and LifterLMS.
Thrive Architect, on the other hand, offers a library of elements, pre-designed page templates, hover effects and animations, easy email marketing integration, mobile responsive editing, and A/B testing. It also focuses on marketing-oriented elements.
Functionality and Ease of Use
Beaver Builder is known for its user-friendly interface, making it an excellent choice for beginners and advanced users alike. On the other hand, Thrive Architect's interface may seem a bit complex, but it provides more in terms of useful templates and sections.
Pricing
While both tools offer excellent value, Thrive Architect is priced better and provides almost every feature you could want. Beaver Builder, while still an incredible value, has other tools that are lower in cost.
Who Should Use These Tools?
Beaver Builder is ideal for developers, designers, and web agencies looking for a reliable and modern page builder. It's also a great choice for beginners due to its easy-to-use interface.
With its marketing-focused elements, Thrive Architect is perfect for marketers and business owners looking to increase website conversions.
Who Should Avoid These Tools?
If you're looking for a tool with a simple interface and don't require advanced marketing features, Beaver Builder might be overwhelming. Similarly, if you're not focused on marketing or conversion optimization, Thrive Architect might offer more than what you need.
The Benefits of Beaver Builder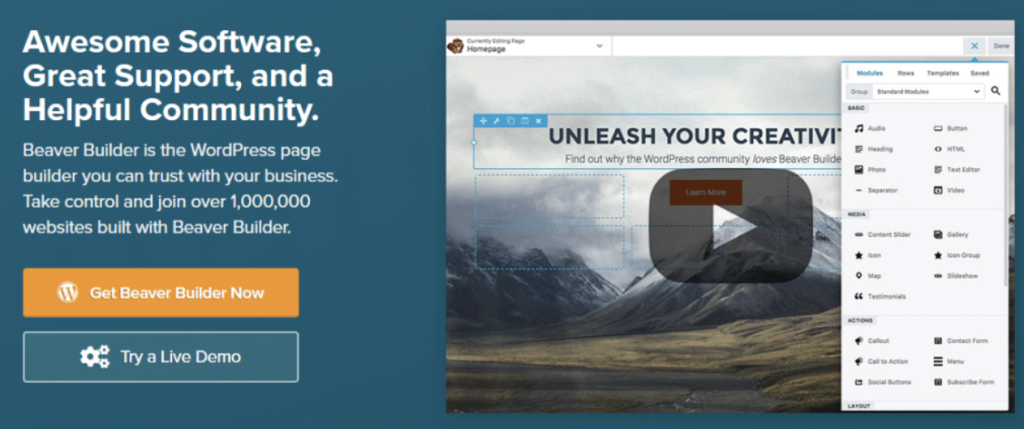 Beaver Builder has a multitude of benefits that make it a popular choice among WordPress users. Let's delve deeper into these advantages:
User-friendly Interface
One of the most significant benefits of Beaver Builder is its user-friendly interface. The tool is designed to be intuitive and easy to navigate, even for those who are new to website building. The drag-and-drop functionality simplifies the process of creating and customizing pages. You can easily add elements to your page, move them around, and adjust their properties, all with a few clicks of your mouse. This user-friendly design reduces the learning curve and lets you start building your website immediately.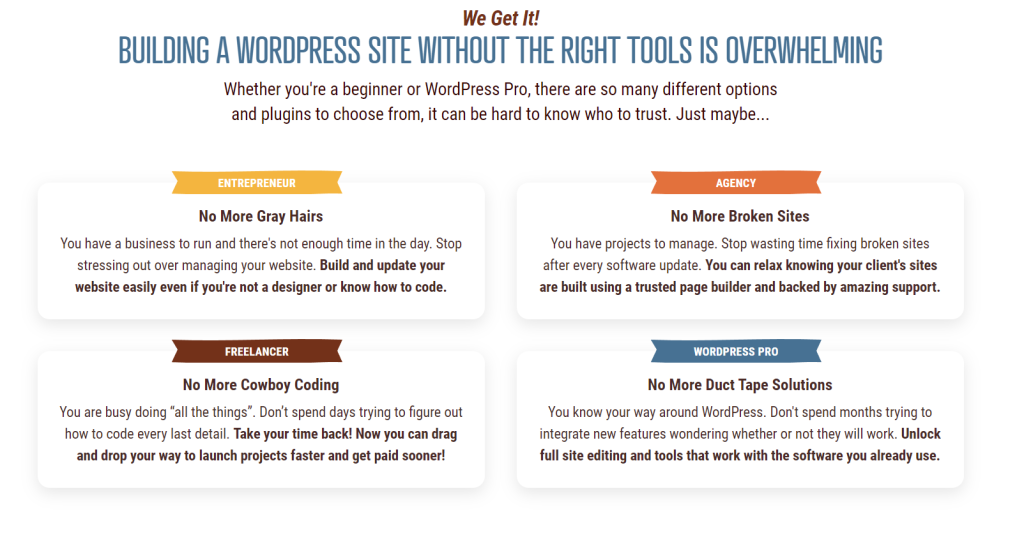 Wide Range of Templates
Beaver Builder provides a wide range of templates you can use as a page starting point. These templates cover a variety of use cases, from homepages and about pages to landing pages and contact pages. Each template is professionally designed and fully customizable, allowing you to tweak the layout, colors, fonts, and other elements to match your brand's style. This extensive library of templates can save you time and effort in the design process, as you don't have to create your pages from scratch.
Responsive Design
In today's digital age, it's crucial for your website to look great and function well on all devices, from desktop computers to smartphones. Beaver Builder ensures that all pages you create are responsive, meaning they automatically adjust to fit the screen size of the device they're viewed on. This ensures a seamless user experience, regardless of how your visitors access your website.
Compatibility with Most WordPress Themes
Beaver Builder is compatible with most WordPress themes, which means you can use it with your existing theme without any issues. This flexibility allows you to keep the look and feel of your website while taking advantage of the powerful features that Beaver Builder offers.
WooCommerce Support
If you're running an online store, you'll be glad to know that Beaver Builder supports WooCommerce, the most popular eCommerce plugin for WordPress. This means you can easily create and customize your product pages, cart page, and checkout page using the same intuitive drag-and-drop interface.
Multisite Capable
Beaver Builder is multisite capable, which means you can use it to build and manage multiple websites from a single WordPress installation. This can be a huge time-saver if you're running a network of sites.
SEO Friendly
Beaver Builder is built with best SEO practices in mind. It generates clean, semantic code that is easily crawlable by search engines. This can help improve your site's visibility in search engine results and drive more organic traffic to your site.
Regular Updates and Support
The team behind Beaver Builder regularly releases updates to add new features, improve existing ones, and fix any bugs. They also offer excellent support, so you can get help when needed. This commitment to continuous improvement and customer service adds to the overall value of the tool.
The Benefits of Thrive Architect
Thrive Architect also brings a host of benefits to the table, making it a strong contender in the world of WordPress page builders. Let's explore these benefits in more detail: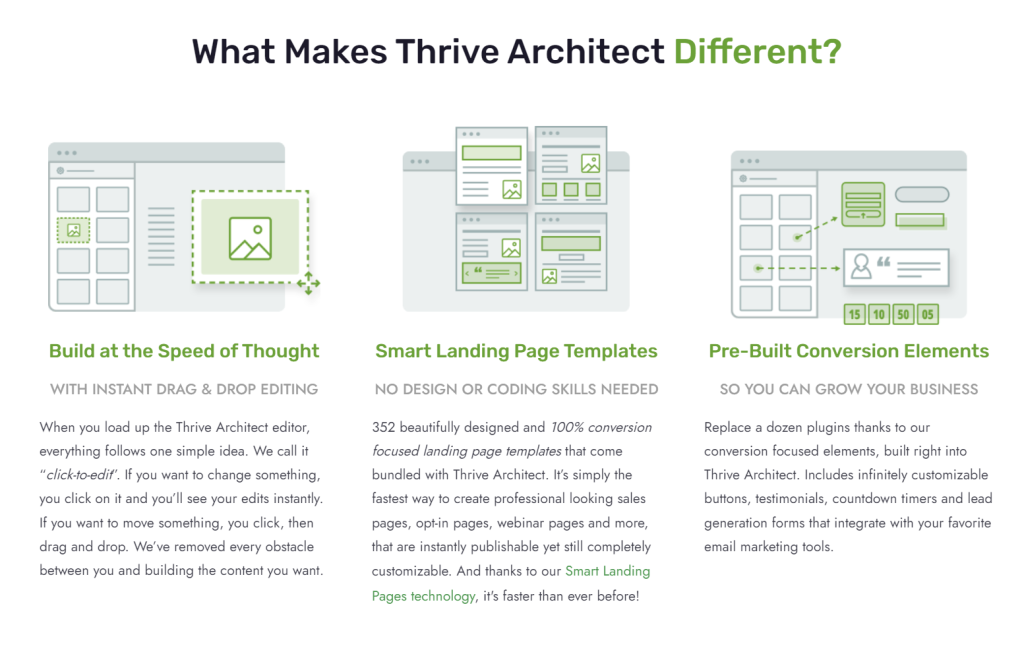 Conversion-focused Design
The primary benefit of Thrive Architect is its focus on conversion optimization. Every element and feature in the tool is designed with conversions in mind. This means that it's not just about creating beautiful pages, but about creating pages that effectively turn visitors into customers or subscribers. From persuasive call-to-action buttons to testimonial boxes that build trust, Thrive Architect provides you with all the tools you need to create high-converting landing pages.
Click-to-edit Functionality
Thrive Architect features a click-to-edit functionality that makes the design process incredibly fast and efficient. You can click on any element on your page to edit it directly. This means you can see exactly how your changes will look in real-time, without having to switch between different modes or windows.
Extensive Template Library
Thrive Architect has a library of over 300 professionally designed, conversion-focused templates. These templates cover many use cases, from simple blog posts to complex sales pages. Each template is fully customizable, allowing you to adjust every detail to fit your brand and goals. This extensive template library can save you much time and effort in the design process.
Mobile Responsive Editing
With Thrive Architect, you can ensure your pages look great on all devices. The tool lets you tweak and optimize your pages for different screen sizes, ensuring a seamless user experience across all devices. This is crucial in today's mobile-first world, where a significant portion of web traffic comes from mobile devices.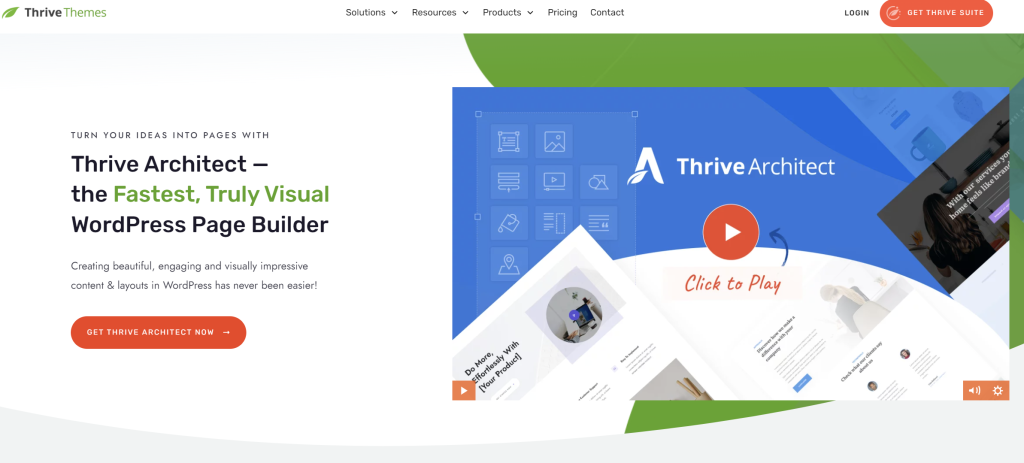 Built-in Marketing Features
Thrive Architect has a range of built-in marketing features that can help you grow your business. These include lead generation forms, countdown timers, and evergreen countdown campaigns. These features are easy to implement and can significantly boost your conversion rates.
Integration with Popular Marketing Tools
Thrive Architect integrates seamlessly with various popular marketing tools, including email marketing services, webinar platforms, and social media networks. This lets you streamline your marketing processes and manage everything from a single platform.
Fast Loading Pages
Page load speed is a crucial factor in user experience and SEO. Thrive Architect is designed to generate lightweight, clean code that loads quickly, ensuring your visitors don't have to wait around.
Regular Updates and Support
Like Beaver Builder, Thrive Architect also offers regular updates and excellent customer support. The team is constantly working to improve the tool and add new features, and any issues or queries are promptly addressed.
Frequently Asked Questions
What kind of support can I expect from Beaver Builder and Thrive Architect?
Both Beaver Builder and Thrive Architect offer support, but the quality may vary. Beaver Builder is known for its top-notch, fast, and personal support. While available, Thrive Architect's support may not be as personable and require more explanation.
Can I use both Beaver Builder and Thrive Architect on the same website?
Yes, you can use both page builders on the same WordPress site. However, it's best to stick to one to maintain consistency in design and functionality.
Do Beaver Builder and Thrive Architect affect the SEO of my website?
Both Beaver Builder and Thrive Architect are designed to be SEO-friendly. However, like any tool, they should be used correctly to ensure optimal SEO performance.
Bottom Line
In the Beaver Builder vs Thrive Architect debate, the right choice depends on your needs. If you're a developer or agency looking for a reliable, user-friendly page builder, Beaver Builder is a great choice. If you're a marketer or business owner focused on conversion optimization, Thrive Architect might be the better option. Both tools offer a range of features and integrations, making them versatile options for building and customizing your WordPress site.